Whether you're a full-time working mom or you stay at home to take care of the kids, you may find yourself looking for ways to boost your family's income. Make use of your spare time by taking on a side hustle to expand your budget. Consider these 47 different side hustles for moms to find the best fit for you and your routine!
1. Create A YouTube Channel
As a mom, one of the most lucrative side hustles you can do is starting a YouTube channel. You can focus your channel on motherhood or on any of your talents or interests. Many mothers on YouTube create content on beauty, fashion, food, wellness, and art. Find a niche that fits your passions and start posting regular content to rack up the views. After racking up the views, you can rake in the money from YouTube through ads and even sponsorships.
Expected pay:

Paid $3 to $5 per 1000 views
Receive pay only after your balance is $100+
Up to $5,000 per 1 million views

How to get started:

Sign up for a YouTube account
Grab some video gear (camera, microphone, and lighting)
Film, edit, and upload a video
2. Become A Freelance Writer
Have a passion for writing? Earn money with it by freelancing your writing skills. Sites like Upwork and Fiverr allow you to freelance your services easily. Take jobs writing blog posts, ghostwriting books, or crafting press releases all from the comfort of your home.
Expected pay:

Content writers or copywriters: $15 to $50 per hour
Technical writers (medical, business, grants): $20 to $80 per hour

How to get started:

Sign up for an account
Set up your profile (list skills and services)
Add a payment option
3. Sell Crafts Online
If you're a mom that loves to craft, try turning your hobby into a side hustle. Whether you crochet, make jewelry, do ceramics, or woodwork, you can sell your handmade creations online. When selling online, it's helpful to take quality photos of your crafts so that their uniqueness can shine.
Expected pay:

This depends on your crafts and sales.
If selling on Etsy, your profit equals the sale price minus a 5 percent transaction fee and a $0.20 listing fee.

How to get started:

Get some materials and get crafting
Sell your crafts on a marketplace platform like Etsy or Ebay
4. Manage Social Media
Already a social media maven? Put your skills to use by helping others manage their social platforms. This is a great side hustle to do from the comfort of your own home, and with social media management platforms like Hootsuite and Crowdfire, you can schedule posts to go live on your own time. Expertise can really boost your pay, so try upskilling your social media skills to add value to your services and earn more.
Expected pay: $15 to $120 per hour, based on experience
How to get started:

Look for part-time social media gigs through LinkedIn
Freelance your skills on Upwork or Fiverr
5. Test Products
All moms know that families can go through a lot of food and a lot of products. If you're constantly trying out new soaps, snacks, or gadgets, why not get paid for it? Sign up with a brand or firm to become a product tester. Big brands like Johnson & Johnson and McCormick pay people to test their products, but you can also sign up through a market research firm like American Consumer Opinion.
Expected pay:

Free products
Credits redeemed as gift cards, cash, or check
Average hourly product tester rate: $20

How to get started:

Sign up or apply for a program and get sent free products
Test the products and fill out a questionnaire or survey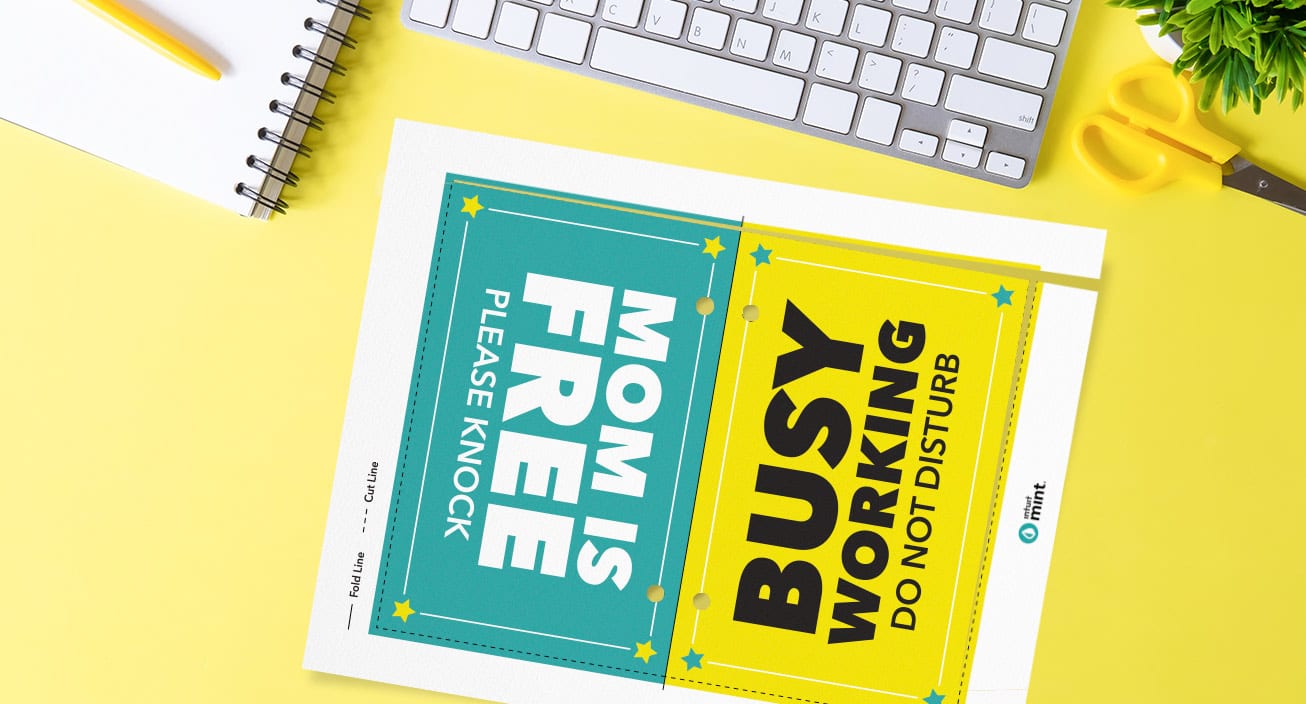 6. Flip Houses
Are you a big fan of home improvement and house flipping shows? Put your passion to work by flipping a house yourself! Try partnering with contractors and other professionals to help you through your first flip. Renovating a house in addition to mom responsibilities takes a lot of time and work, but you can control your own time commitment. It may just be the fulfilling and financially rewarding side hustle you're looking for.
Expected pay: Varies based on selling price and your initial investment, but the median gross profit is $62,300 for a standard house flip.
How to get started:

Create a budget for yourself and find financing
Purchase a house and renovate it
Sell the house
7. Walk Dogs
If you're a dog lover and a fan of getting your steps in, dog walking may be a natural fit into your routine as a side hustle. Hop onto apps like Wag or Rover to get connected with owners in need of walkers. This side hustle is great for flexibility because you set your own schedule.
Expected pay: $16 to $24 depending on walk length
How to get started:

Create an account on an app or site
Choose your schedule and rate
Start accepting requests
8. Do Garden Work
For the gardeners, make some extra cash by helping others with their yards and gardens. Spend your free time outside, enjoy the fresh air, and exercise your green thumb. Feel free to do this side hustle on weekends or whatever days of the week work best for you.
Expected pay: $20 to $100 per hour, depending on services and experience
How to get started:

Gather your favorite gardening supplies
Post your services in a local Facebook group or on a site like Meet A Gardener
9. Be a Virtual Assistant
The demand for virtual assistants will always be steady thanks to the resiliency of the role. Virtual assistants are useful to many because their digital nature allows them to perform versatile tasks and adapt easily. Work remotely from any time of day and any location to assist businesses around the world. All you need are some transferable office and organization skills to start this virtual side hustle.
Expected Pay: $10 to $20 per hour
How to get started:

Standard office skills
Working knowledge of technology
Good communication skills
10. Meal Prep For Others
If you're an expert meal prepper, help others who don't share your talents. Get paid to prepare nutritious meals for those that don't have the time or the energy to do so. You can do all your prepping and cooking at home and drop off meals to your customers weekly or monthly. Start by selling your go-to recipes and build a loyal customer base from there. Use our weekly planner below to help coordinate your meal drop-offs.
Expected pay: about $50 for a custom meal plan
How to get started:

Test and perfect a few healthy and delicious meal options
Offer your service to people you know locally

11. Try Bookkeeping
Have a knack for numbers and want to use it to make some additional income? Bookkeeping might just be the perfect side hustle to add to your routine. Thanks to digital software, you can send invoices, balance accounts, track payroll, and process payments from anywhere.
Expected pay: $10 to $25 per hour
How to get started:

Have a reliable laptop and internet connection
Obtain liability insurance
Start offering your services
12. Be A Music Teacher
Share the gift of music by teaching others. If you have mastery in piano, guitar, voice, or any other instruments, you can teach students at all levels to sing or play an instrument. If you're proficient in an area of music, feel free to take on students at the beginner level.
Expected pay: $16 to $30 per hour
How to get started:

Put together some lesson plans
Promote your lessons online through social media, a freelance site, or through word of mouth
13. Get Your Real Estate License
Becoming a real estate agent in your free time is another side hustle option for moms. You can have flexibility in your schedule and make big bucks at any given time depending on the houses you sell. Spend time studying for your state's real estate exam and pass it to get your license in order to get started.
Expected pay: 5% to 6% commission per sale
How to get started:

Complete pre-licensing coursework
Pass real estate exam and obtain a license
Join a brokerage
14. Participate In Research Studies
Participating in research studies is a flexible way to earn money in your spare time. If you have a local research university near you, you can sign up to be a participant and earn money while contributing to academic research. Even if you don't live near a research university, you can still get paid for helping with research. Many organizations like Focus Group or Respondent compensate for participation in online focus groups or for filling out questionnaires online.
Expected pay:

Varies by study
Compensation may come in the form of gift cards or cash

How to get started:

Sign up with a university or organization online
Participate in studies at your convenience
15. Start A Photography Business
Photography is another flexible side hustle option. Offer to take portraits for families, weddings, engagements, new babies, graduations, and other special occasions. Take pictures of your own family and friends and build a portfolio to showcase your work to potential clients. Don't forget to promote your work on social media and add skills to your resume like the one below to entice new clients.
Expected pay: $30 to $350 per hour, based on experience
How to get started:

Invest in high-quality camera equipment
Create a portfolio and share on social media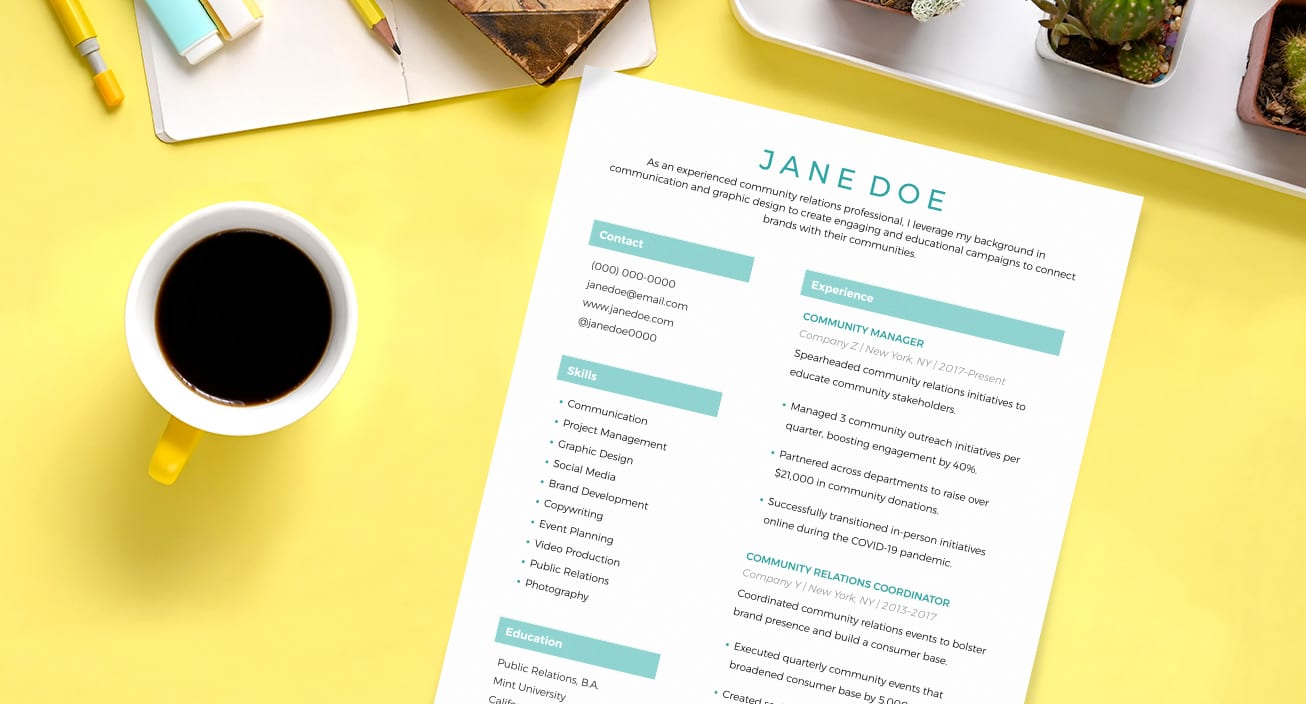 16. Build Websites
If you have prior experience in web development and design, freelance your services to people or businesses that need a website. Many pay professionals around $5,000 for a good quality and reliable custom-built website, and you have the freedom to get the work done any time of day. This may also be a good option to side hustle your skills on top of a full-time job. If you put in the work, you can earn a lot of extra money relatively quickly and use it to achieve big goals like paying off credit card debt or saving for a house.
Expected pay: $15 to $30 per hour
How to get started:

Hone your web design and development skills
Build your own website to share your services
17. Rent Out A Room
Exercise your hospitality skills and profit off of extra space in your home by renting it out. Depending on your needs, you can rent out your space for long-term stays or as a vacation rental with a quicker turnaround. Popular sites like Airbnb and Vrbo make it easy to list a room or even an entire place to rent out to travelers.
Expected pay: Average Airbnb host earns $7,900 annually
How to get started:

Create an account on an online vacation rental marketplace
Prep your rental space for guests
Set up your rental listing and start accepting guests
18. Proofread Professionally
Make use of your impeccable grammar skills by freelancing as a proofreader. Read over articles, books, or manuscripts and get paid to catch errors and make corrections. Settle in with a cup of tea or coffee and enjoy proofreading for extra money at home.
Expected pay: $15 to $35 per hour
How to get started:

Brush up on grammar rules and style guidelines
Make a listing on a freelancing site
19. Recycle For Cash
Does your family go through an abundance of beverage containers and other recyclables? Save the environment and earn cash by recycling. Recyclables come in all shapes and sizes. In addition to empty bottles and cans, save your junk mail, used cooking oil, and wine corks to trade in for money.
Expected pay:

$0.10 per aluminum can: $100 for 1,000 cans
Per gallon of used cooking oil: $0.44
Per 10 lbs. of pure cork: market value

How to get started:

Gather your recyclables
Locate a recycling facility or company that buys recyclables
20. Try Thrift Flipping
With vintage and thrift finds all the rage, make a profit by thrift flipping. Thrift flipping is when you purchase something, typically from the thrift store, and sell it for more than you paid for originally. It usually involves making improvements to the item, like repainting old furniture or repurposing a dress into a skirt. However, these improvements can also include simply cleaning the item up and styling it in a desirable way. Try selling your thrift flips on a consignment or marketplace app like Poshmark or Depop.
Expected pay: $300 to $1,000 per month working part-time on Poshmark
How to get started:

Make an account on a peer-to-peer social selling app
Set up your own closet or boutique and list your flips

21. Do Online Surveys
Online surveys are another easy way to make a quick buck. When the kids are busy with school or settled down for a nap, you can complete a few online surveys and get compensated with cash or gift cards. Only fill out surveys for verified websites that you trust, like Swagbucks and Survey Junkie, to avoid potential scams.
Expected pay:

Varies depending on survey length and type
Earn cash or gift cards

How to get started:

Sign up for free online
Complete surveys to start earning
22. Plan Events
Moms have lots of experience with planning. Whether it's meal planning or coordinating doctor's visits for multiple kids, a lot of moms let no detail go unnoticed. Put that talent to work by planning events for others. You can tackle big events, like a wedding or conference, or smaller parties and occasions. Find your niche and let your attention to detail and capacity to multitask shine.
Expected pay: $12 to $75 per hour
How to get started:

Plan an event for friends or family
Have happy customers refer you to others
Offer services online
23. Teach Yoga
Yogi moms can help others develop their bodies and minds by becoming certified yoga instructors. Learn more about the philosophy of yoga through teacher training and specialize in a specific style like Vinyasa or Hatha. After completing training, try teaching through a studio or online and bring the many mental, spiritual, and physical benefits of yoga to others.
Expected pay: $26 per hour
How to get started:

Pick your favorite style of yoga to do and teach
Complete a registered yoga teacher training course (range from one to three months)
24. Get A Housekeeping Gig
Housekeeping as a mom can be a full-time job, but a clean house doesn't pay the bills. Try offering cleaning and housekeeping services to others to make some extra cash. You decide how many customers you take on and can make your own schedule. While this side hustle may not require a lot of experience, it will involve some elbow grease.
Expected pay: $25 to $90 per hour, depending on house size and services required
How to get started:

Gather up reliable cleaning supplies
Promote your services online or by word-of-mouth
25. Try Tailoring Clothes
Are you skilled with a needle and thread? Use those skills by side hustling as a tailor or seamstress. Do everything from hemming pants, taking in shirts, mending ripped clothes, and altering dresses. You could try out a part-time gig through a clothing store or just freelance from home.
Expected pay: about $15 per hour
How to get started:

Hone your sewing skills
Advertise online and get customers to review your services on Yelp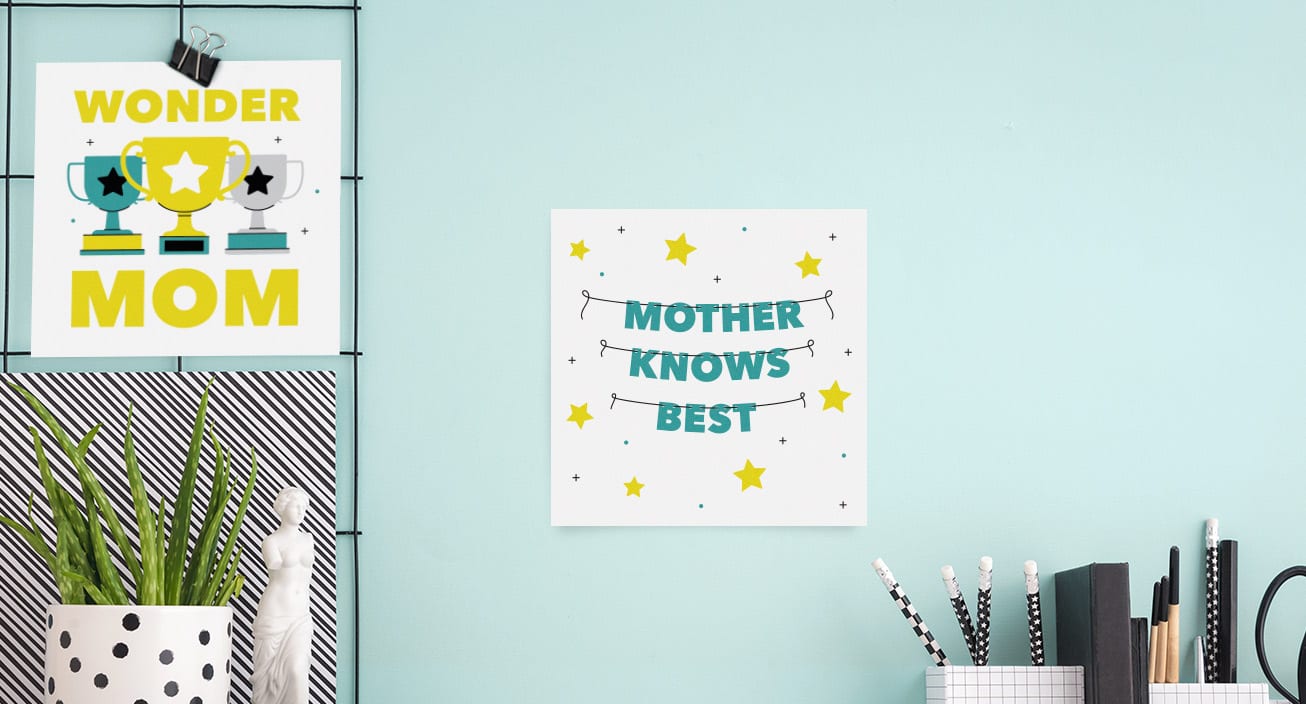 26. Teach A Language
Moms are some of the best language teachers. Your kids learn language when you teach them to say their name or help them with their ABCs, and your proficiency at teaching a child to be fluent in a language makes it a natural side hustle for moms. Explore teaching English as a second language (ESL) or if you're multilingual, offer lessons in your other languages.
Expected pay:

ESL teachers: $23 per hour
Other language teachers: $24 per hour

How to get started:

List your lessons on a tutoring site
Apply to work part-time with a school or program
27. Design Graphics
Flex your graphic design skills by freelancing. Work on designing creative graphics for websites, prints, or products. You can also try selling your own designs online or through local businesses. Your imagination is really the limit when it comes to graphic design, so embrace your inner artist and designer with this side hustle.
Expected pay: $15 to $35 per hour
How to get started:

Polish your skills on Adobe Illustrator or Photoshop
Try out a freelance site
28. Be A Delivery Driver
Driving for delivery services is a fairly common side hustle for all kinds of people. It's a flexible option for moms who may already spend a good amount of time in the car, whether it's trips to the grocery store or shuttling kids to and from school. Get paid to drive around and deliver takeout and groceries through services like DoorDash and Instacart.
Expected pay: $12 to $28 per hour, depending on company
How to get started:

Sign up to drive for a delivery service
Start accepting orders
29. Translate For Others
If you speak another language, try translating as a side hustle. Moms are perfect for this role because they have to be experts at deciphering something like baby gibberish, so translating a real language that you're fluent in should require less guesswork.
Expected pay: $15 to $25 per hour
How to get started:

Freelance your translation skills online
Offer your skills to local organizations in need of translators
30. Become A Cosmetics Brand Representative
Leverage your love of beauty and social influence by becoming a cosmetics brand representative. Companies like Avon and Mary Kay have representative programs that you can join. You can invest in a $30 starter kit to get going or start at no-cost and learn from free online trainings and tutorials offered by each company. Earn commission doing what you love and sharing it with others.
Expected pay: anywhere from 25 to 50% commission on sales plus bonuses (commission dependent on brand)
How to get started:

Apply to be a sales representative
Order your starter kit (starts at $30)
Sell in-person or virtually
Additional Side Hustles For Moms
Haven't seen a side hustle idea that sparked your passion yet? Check out these additional ideas to inspire your income below.
31. Decorate homes
32. Sell flower arrangements
33. Transcribe videos or audio
34. Tutor kids or adults
35. Be a professional videographer
36. Offer caregiving services
37. Organize professionally
38. Be a fitness coach
39. Do makeup for events
40. Sell baked goods
41. Make custom soaps
42. Become a podcaster
43. Cut and style hair
44. Work as IT support
45. Get a customer service gig
46. Do voiceover work
47. Drive for Uber or Lyft
Taking care of your home and family, whether or not you have a job on top of it all, is an impressive feat. Moms often take care of everything from balancing the grocery budget to putting away savings for their kids. For those who're looking to go the extra mile, consider one of these side hustles for moms to help grow your money and achieve your goals.
The post 47 Side Hustles for Moms to Try in 2021 appeared first on MintLife Blog.
The Article 47 Side Hustles for Moms to Try in 2021 First Appeared ON
: https://gqcentral.co.uk