What Software Do You Need to Self-publish?
Are you concerned that self-publishing would take a long time and require the usage of multiple programs? Then I have some wonderful news for you.
Previous Authors
The early writers wrote their books with a ballpoint pen. The typewriter simplified everything, and it was the principal tool for writing novels for decades.
The typed work was sent to a publisher, who had the book replicated by encasing the typefaces in a metal frame. These frames, ink, and a press were then used to transfer the words on paper.
There was no need for a writer to be concerned about any of this. He merely had to input the text without making any errors, which was challenging enough when you couldn't go back and change them.
The author, on the other hand, had to rely on a publisher to purchase and print his work.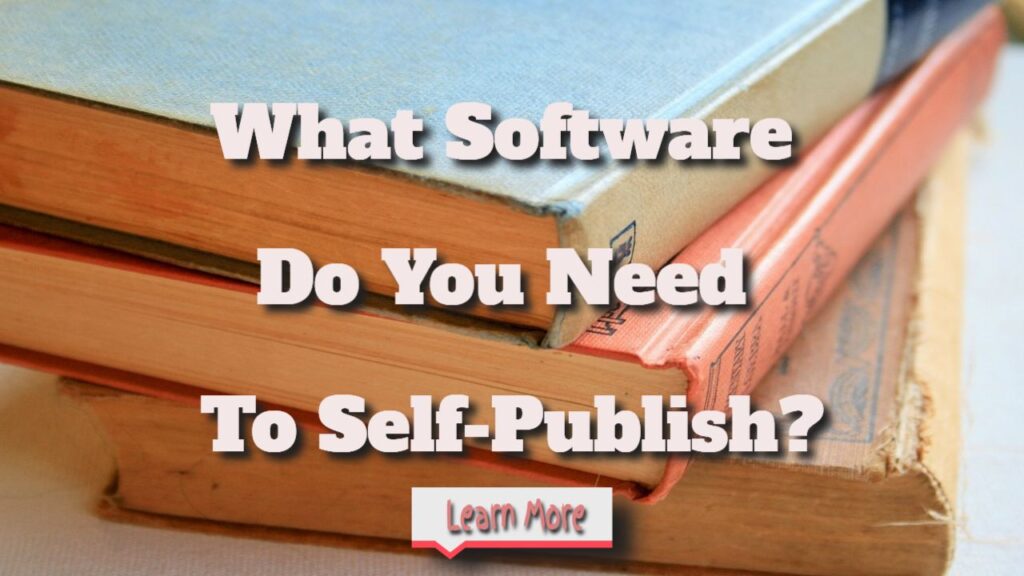 The publishing business of the everyday guy
If you didn't have the money to go to a printer, you had to print your own pages and staple them together. And what if no publisher was interested in your novel?
Today, all you need is a text file to get started.
At least in principle. Because it may take a bit longer, that is what we will consider here.
A necessary text file can be published.
If your manuscript is in a simple text file, you can now be published.
Nothing outlandish is required. It is adequate to use text with headers and subheadings.
As a result, you can use a program with which you are already familiar. Word, Open Office, and even Google Docs can be used.
If you want additional capabilities, Scrivener will give you an excellent overview. It is advantageous if your book has more than three chapters.
If you're writing fiction, Scrivener may show you a single chapter or even a single scene. It may also show an outline on index cards that can be moved around.
The cost of this software ranges from free (Open Office and Google Docs) to roughly $49 apiece (for Scrivener).
However, you will need some sort of writing tool because, even as a self-publisher, you will need the text file in electronic form. No, not on paper.
If you wish to properly format your book,
You can format your book using existing applications or acquire more expensive alternatives, depending on your needs.
For your book's electronic and paperback versions, you'll need two different files.
The electronic edition must use a certain format, such as ePub, and the print version must use PDF.
Some print-on-demand services have tight policies in place, and some even accept Word documents. Consult the service provider.
You can use a Word plugin with KDP (Amazon's self-publishing program). You can use this addon to format your work so that it looks good in both electronic and paperback formats.
Kindle Create is the name of the addon, and it is completely free.
Scrivener can be set up to format your books for both electronic and paperback editions, and once set up, formatting a book only takes a few clicks the next time.
Scrivener will produce the document in ePub, another electronic format of your choice, or PDF format.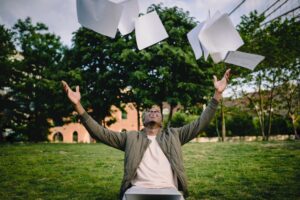 You can also use the Vellum (Mac only), Adobe Illustrator, or Affinity Publisher tools to format your pages. These applications do not author the book; rather, they format the finished product.
Kindlepreneur created the program Atticus. It can be used for both text composition and text formatting.
If you use Draft2Digital, you can format the book using a simple Word template on their site.
However, if you don't want to outsource that element, you'll require a formatting tool.
Book cover design software for your publication.
You can create your own cover using an internet program like Canva. The options are limited, but it's appropriate for beginners because all you have to do is click and drag to build your design.
For more professional covers, standalone software such as Adobe Photoshop or Illustrator, Affinity Photo, or Designer, is necessary.
These tools enable you to edit images by removing backgrounds, altering the colors of photos and graphics, and organizing them effectively.
These programs also have writing capabilities that allow you to add titles and author names to your covers. Some programs enable you to move letters closer or farther apart, change the line spacing, and perform other things. Others, like Canva, have fewer options.
If you're on a tight budget, consider using a free application like Gimp. It might be less user-friendly than Canva or Affinity apps. However, it is free and does an excellent job at visual editing.
One thing is certain: a cover cannot be created without the use of a graphic design application.
There are only three programs required.
Thanks to online bookstores and print-on-demand services, that's all you need.
Three apps can be downloaded for free.
You can also put a little money in them to get greater outcomes and a smoother workflow.
You'll need a program to write your book.
To properly format your book, you'll need a program.
Because Word, Scrivener, and Atticus can perform both functions, purchasing a single program saves you money.
You only need one software to create your cover.
That's it. You're ready to publish your book on Amazon, Lulu, Draft2Digital, and other sites.
The post What Software Do You Need to Self-publish? appeared first on https://gqcentral.co.uk