Quick, Effective Copywriting Study Methods
Copywriting is an excellent ability whether you want to seek a job as a copywriter or learn a skill that will help you market your business.
This post will teach you what to look for when learning copywriting and provide strategies to help you master the craft.
The capacity to persuade an audience to action through captivating marketing materials is defined as copywriting. Copywriting is used by businesses to entice customers to sign up for a newsletter or purchase a product or service.
Copywriting is crucial in marketing and advertising, with uses ranging from composing video scripts to designing social media ads, brochures, and even websites.
The fundamentals of good writing: how to study copywriting.
Learn the fundamentals of copywriting.
The primary role of copywriting is persuasion and knowing how to influence your readers' actions.
Knowing how to write persuasively is the first step to becoming a copywriter. Following that, you can study other fundamental concepts that can assist you in mastering copywriting. Here are some fundamental skills you should grasp to lay the groundwork for your copywriting abilities.
Copywriting by hand
Hand copywriting teaches you how to write copy by hand with a pen and paper. Copywriting with a pen and paper is not the same as typing on a laptop.
The goal of interacting with pen and paper texts is to help you internalise essential writing components such as writing style. Tone and voice can also be internalised.
According to a 2015 study, handwriting increases the brain's ability to retain and recognise words compared to typing on a keyboard.
Other texting building blocks you should be familiar with include:
Making headers
introductory phrases
Making value propositions
I am writing a solid call to action.
Learn from seasoned copywriters.
You can also study copywriting by shadowing some of the world's top copywriters and observing how they write their content.
In addition to the numerous copywriting resources available on their websites, copywriting specialists can also teach copywriting through courses.
Copywriting classes provide a controlled learning environment; some even include personal coaching.
Neil Patel has compiled a list of 75 copywriting resources that you may utilise to learn the craft.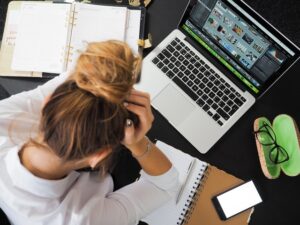 Obtain a college diploma
You can earn a degree in copywriting if you want to work as a copywriter. The majority of college degrees in copywriting do not have any educational qualifications. Many firms, however, require a degree in English, communications, journalism, or a related field for you to work for them. You may require a copywriting certification course or an associate degree if you already have a degree in these relevant professions.
What to look for when learning to write copy
Perfect practice makes perfect.
The only way to master copywriting, regardless of where you learn it, is to practise as much as possible. Although there are numerous methods for learning copywriting, the most common is to read and write copy regularly until you become an expert.
To become an expert copywriter, you must read widely in several disciplines and write as much as possible. Here are some great activities to help you write better copy.
Purchasing Psychology
Psychology is critical in copywriting. As a copywriter, you must understand the psychological factors that cause individuals to click on or subscribe to particular marketing messages.
A thorough understanding of the psychology of purchasing can assist you in determining what you can do to entice your readers.
As a copywriter, you must understand why customers buy particular brands, what they search for when purchasing things, and much more.
You can't develop sales content persuading consumers to buy from you instead of your competition if you don't understand how and when they make purchasing decisions.
General copywriting abilities
You must not only understand the psychology of purchasing but also be proficient in writing in general. Write headlines, value propositions, and lead-ins that persuade people to read your material.
It is critical to include lead-ins in headlines to entice readers. You must understand what makes your readers tick and how to best use these triggers.
Grammar, punctuation, and spelling are essential.
It would help if you grasped proper language, punctuation, and spelling to writing strong content that fascinates readers from the outset.
Copywriters who publish their work on prominent websites such as Forbes can do so because they employ perfect language at all times.
Conclusion
Learning to write copy is a process. You won't be able to master anything quickly, but with the correct supervision and instruction, your skills will develop with time.
Begin by learning the fundamentals of copywriting and perfecting your grammar and spelling. Investigate how psychology affects purchasing decisions.
That way, even if you don't have all of the technical know-how, you can leverage what you know to generate intriguing content that captures your audience's attention.
The post Quick, Effective Copywriting Study Methods appeared first on https://gqcentral.co.uk