Why are pergolas perfect for Brisbane homes?
Do you want to add some glitz and glam to your Brisbane home? A pergola is a perfect solution! These adaptable outdoor buildings are ideal for Queensland's environment, offering shade and sun protection while adding individuality to any house.
If you reside in Brisbane, you understand the importance of having shade during the scorching summer months.
A pergola may provide much-needed shade for your patio, deck, or yard. With the possibility of adding ceiling fans or even an outdoor kitchen, it can become the ideal outdoor living area.
Even on the warmest days, you can enjoy your outside area!
But why exactly are pergolas the perfect addition to Brisbane homes?
A pergola might be the perfect solution if you want to add charm and character to your Brisbane home. Pergolas can be used in various ways to enhance your home's appearance, and they're perfect for Brisbane weather. Not only do they provide shade and protection from the sun, but they also add a touch of class and elegance to any property. Read our article about different pergola styles
Pergolas are Versatile
One of the best things about pergolas is that they're so versatile. They can be used as stand-alone structures, or they can be attached to your home. Pergolas can also be made from various materials, including wood, metal, and vinyl/PVC.
This means that you can create or build a pergola to match any home style.
Timber pergolas are the most popular type. They are very durable and look great in any outdoor space. However, they require more maintenance than other types of pergolas. You will need to stain or paint them every few years to keep them looking their best.
Aluminum pergolas are a great choice if you want something low-maintenance. They are also very lightweight, making them easy to move around if needed.
However, they are not as durable as wooden pergolas and can be damaged by high winds.
PVC pergolas are the most affordable option. They are also straightforward to install and require little maintenance. However, they are not as strong as wood or aluminum pergolas and can be easily damaged by strong winds.
Next, you'll need to decide where to place your pergola. If you're attaching it to your home, you'll need to ensure the structure meets council approval as it becomes a patio style of build.
You'll also need to consider the amount of sun and wind exposure the area gets and if you are going to enclose parts of it.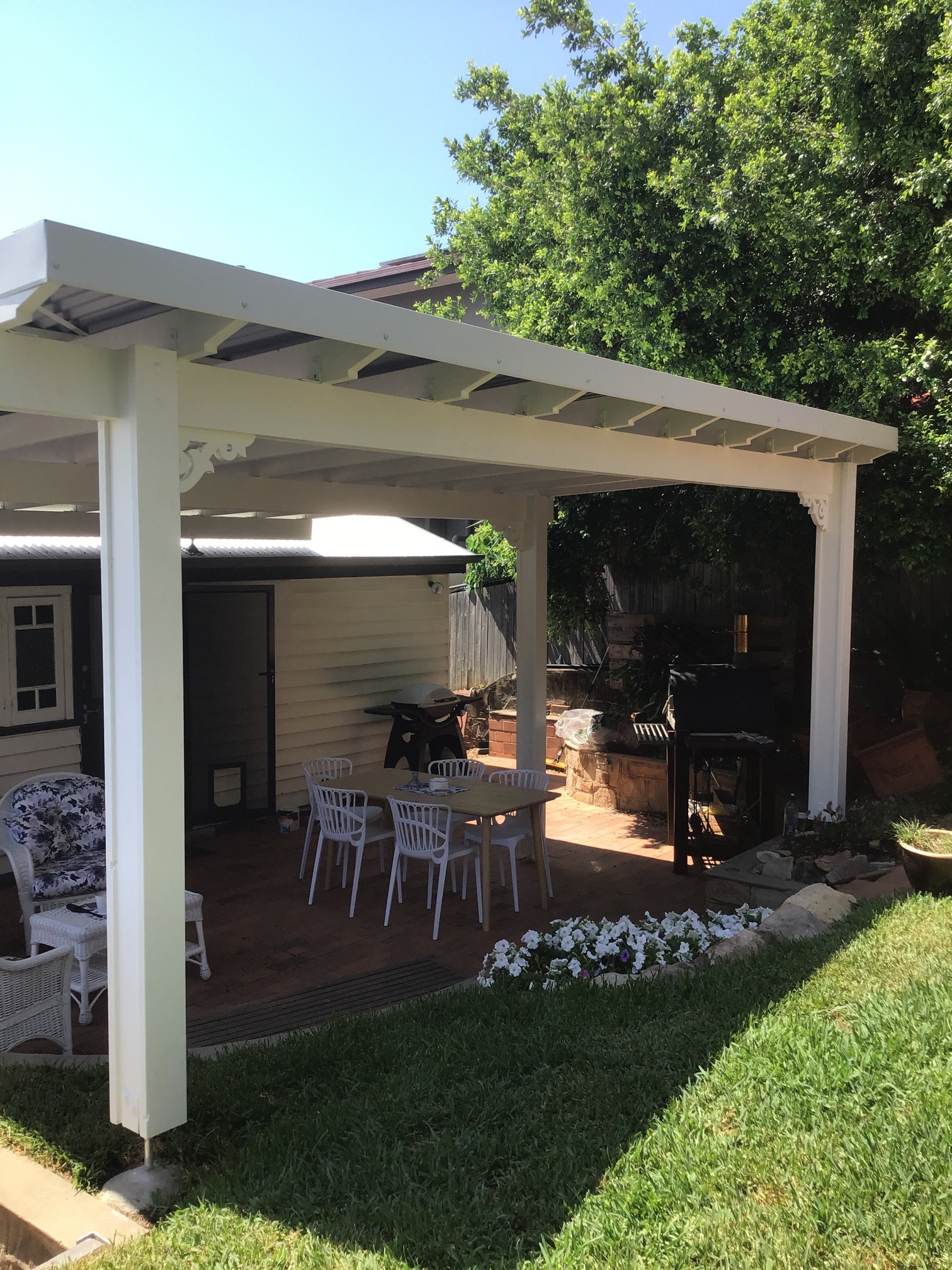 Pergolas Add Character
Another great reason to add a pergola to your Brisbane home is that it will add character. Pergolas are available in various styles, so you can find one that fits the overall look of your home. Whether you want a traditional wood pergola or a more modern metal one, you're sure to find an option that suits your taste.
Your pergola can also be part of a garden feature when you incorporate plantings around the pergola. You can grow vines in pots to soften the structure or you can use your pergola to be the support structure for a more vigorous growing vine.
Read our article about the best climbing plants for a Brisbane pergola
Not only will a pergola add character to your home, but it can also increase its value. If you ever decide to sell your Brisbane home, potential buyers will see the pergola as a valuable extra addition.
This is especially true if you choose a high-quality timber and have matching timber decking.
Installing a pergola is a great way to improve the look of your home and increase its value – Every one wants extra areas that can be utilised all year round. In summer you want an outdoor area that has shade and can catch a breeze.
In winter you want protection from the wind or rain and a sheltered area that you can catch the winter sun.
No matter which type of pergola you choose, it is essential to ensure that it is installed correctly and complies will all local planning laws.
Read our article about council laws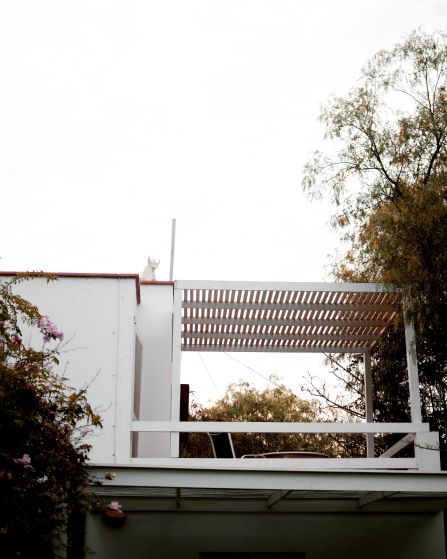 Pergolas Are Durable
When you invest in a pergola, you can rest assured knowing it's built to last. Pergolas are made from high-quality materials that can withstand the harsh Brisbane weather. This means that your pergola will look great for years to come.
Pergolas can provide much-needed shade in your outdoor space. They can also be used to create an intimate seating area or to frame a stunning view.
If you're looking for a pergola that will make a statement, choose one with an exciting design.
Pergolas are Easy to maintain
Another advantage of pergolas is that they're easy to maintain. Unlike other outdoor structures, pergolas don't require much in the way of upkeep.
Cleaning with a hose or pressure washer is all it takes to keep your pergola looking new.
A pergola is a great option if you're lean on space and need to add some extra living space to your home. These stylish structures can provide shade and shelter from the sun and create an outdoor dining or entertaining area.
Best of all, pergolas are relatively easy to build and can be constructed from various materials, including wood, metal, and vinyl.
Conclusion:
Pergolas Brisbane is a leading provider of pergolas in Brisbane and the surrounding areas. We specialize in custom-built pergolas designed to meet your specific needs and requirements. We use only the highest quality materials, and our experienced professionals can build a pergola perfect for your home.
At Pergolas Brisbane, we're passionate about creating custom-built pergolas that meet our clients' specific needs and preferences.
We use only the highest quality materials and have years of experience building pergolas that stand the test of time. If you're interested in learning more about our services or want to discuss your options for a new pergola, please don't hesitate to contact us.
We would be happy to help you find the perfect pergola for your Brisbane home.
The post Pergolas For A Brisbane Home appeared first on Pergolas Brisbane.
The post Pergolas For A Brisbane Home appeared first on Write Buff.
The post Pergolas For A Brisbane Home appeared first on https://gqcentral.co.uk
The Article Pergolas For A Brisbane Home First Appeared ON
: https://ad4sc.com