Create a QR code for Google business reviews
To use a QR code created for more Google reviews, you can scan the QR code with your smartphone or similar device and click on the link. The link will redirect your customer to the Google reviews page, where your customer can rate your product or service. Not only does this build trust between you and your customer, but it also publishes a Google review which will help you rank locally and generate more calls and leads for your business.
Reviews play a vital role in the success of your business.
If people want to get an idea of what you offer, or if they want to know if you are credible and want to check the quality of your customer service, they look at reviews about your product.
Good reviews will encourage your insecure customers to buy your products or services.
Most people won't go out of their way voluntarily just to leave you a review, so how can you get your satisfied customers to leave a product review?
The simple answer is to create a QR code that you can give them when you visit them in person, or add the QR code to a receipt or invoice and ask them to scan it with their phone.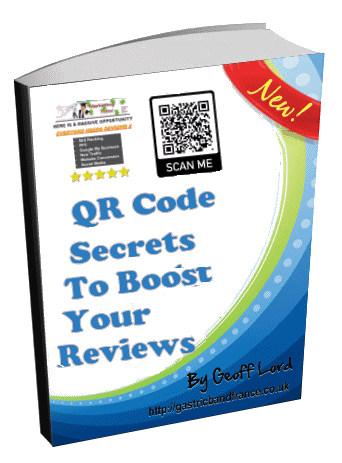 You'll be surprised how well this tactic works, and the reason is that most people love to use their phones these days
QR code for Google reviews: Get your customers to review your business
Once you have created your QR code for Google Reviews, you can paste it anywhere
Think of the back of a business card
Maybe in your email signature
You can add it to your invoices and receipts.
If you have a brick-and-mortar shop or a hotel,
you could display the cards in the shop or hotel rooms
On brochures and flyers
Anywhere they are easily accessible to your customers
The possibilities are endless!
You probably have a business and want your customers to review your business online. Your potential customers use these reviews to decide whether or not to buy your services. But getting your existing customers to rate your business can be a challenge, especially if you run print promotions. Writing a review requires you to follow a series of time-consuming instructions. But the good news is that you can now use a QR code to get Google reviews for your business.
If you run a business or restaurant, it's not just the physical location that is immensely important, but also your online reputation. In many cases, customers will first research online before visiting your establishment to see if it is suitable for the occasion. When this happens, your online reviews play a very important role in the potential customer's decision on whether or not to seek you out. The more good reviews you have, the better. Even a bad review can sometimes help you by showing potential customers how you respond to disappointed customers and how you manage to find a satisfactory solution for everyone.
QR codes can simplify the process of writing a review or rating your business. With a single scan, you can redirect your customers to a Google review page to provide feedback.
A Restaurant client I helped recently asked me how he could get more people to leave reviews. I told him I would place a QR code on the counter where people pay their bills and simply ask them to scan it with their phone when paying. This tactic works really well because a lot of people love to do it, and even if they don't do it right away, the next time they open their phone, they'll get the link to submit a review.
Share your reviews
Once you have submitted reviews, you can share customer reviews with potential customers via QR codes wherever and whenever you do any kind of promotion. Maintaining transparency about business reviews is known to increase business credibility and help you build stronger relationships with customers. Google business reviews are extremely popular among small businesses.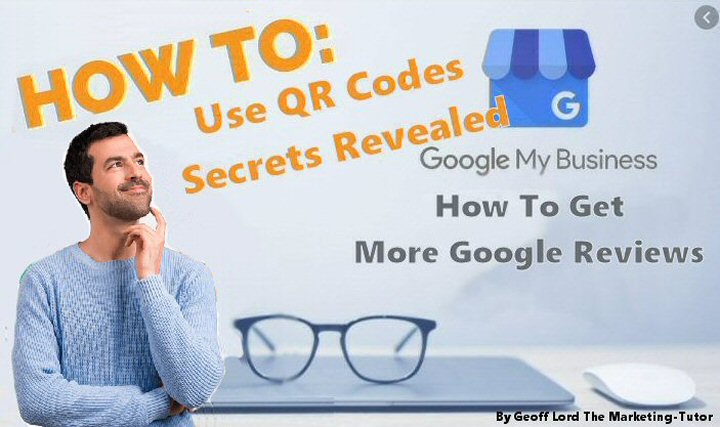 A study of Google local reviews shows that 74% of businesses have at least one review. Customer reviews increase a business's credibility. Using QR codes that link to Google business reviews helps businesses get valuable customer feedback on their shopping experience. QR codes for google reviews can be used on invoices & purchase receipts, newsletters and even on websites.
Besides marketing and promotions, QR codes can be used for a number of other use cases. Getting Google reviews is one such use case. The QR code for Google reviews directs customers directly to your company's review page. All they have to do is: scan the QR code with their smartphone and submit their review.
Thanks to 2020, almost everyone knows about QR codes and how to use them. They are an easy way to collect data and share links. We know how important Google reviews are as social proof for customers when making a buying decision about a business. Did you know that almost 90% of potential customers read reviews before making a purchase? Why not make it easy for your existing customers to leave reviews for others
Why Google reviews are important for a business?
You need to make it easy for people to leave reviews because good, positive reviews are probably the most important and useful thing you can get from your customers.
Besides creating a better relationship between you and your customers, reviews also help improve your rankings.
The more your business is written about on search engines, the more important your Google rankings will be.
How to scan a QR code on Android and iPhone
There is a long, technical version of this answer, and a short version.
You work by opening the camera on your laptop or phone and pulling up the entire QR code in the frame. If you have an iPhone, the native camera app has it built-in. The android phone makers are starting to pick up this great idea, but most smartphones have a built-in camera that also accepts a QR code and knows what to do with it.
Most new smartphones have the ability to read QR using a phone app. If for some reason your phone doesn't have a QR reader just installed, do a quick search in your phone's app shop and install it. On the iPhone, for example, there's Quickmark and Optiscan. On Android, Barcode Scanner is a popular QR code reader.
What is a QR code?
Google's decision to add a QR code generator has simplified the QR generation process and can come in very handy at times when you need to create a QR code.
I have had numerous people ask me how to create a QR code for their hotel marketing. So today I want to show you how to quickly and easily create a QR code that you can use on your business cards, sales brochures, social media and much more. Just think of ways to use this free tool creatively.
We have a simple but effective QR code generator that anyone can use completely free of charge.
Check out our website where you can start using it right away to start your own business or help your customers benefit from using QR codes.
https://www.slideshare.net/geofflord/qr-code-secrets-to-getting-more-reviews-revealed
The Article How To Get More Google Reviews First Appeared ON
: https://gqcentral.co.uk