A handyman is qualified and competent in house repairs and remodelling. A handyman has the experience and ability to complete any work, from a simple door knob repair to a major kitchen overhaul. Sheetrock, a low-cost building material that creates smooth, long-lasting walls, is used in most homes today. A handyman can install new sheetrock or repair existing sheetrock.

Getting a handyman
There are numerous factors to consider before hiring a handyman. You want someone who has prior experience and liability insurance. You should also look for someone who can provide references and written estimates. Obtaining quotations from various contractors is a brilliant idea, and you should be able to check to see whether they have received any complaints. A general contractor manages subcontractors and is familiar with obtaining permissions and other technical requirements.
For example, handymen who conduct home renovation work must be licenced in Georgia. Particular work, such as home extensions, conversions, and repairs, requires this. You must pass a trade and business and law exam to become a licenced handyman. In some states, handymen must also have a general contractor licence to work on larger projects, but this is not usually required.
A handyman should have insurance in addition to a licence. For home repairs, liability insurance is required, and some jurisdictions require general contractors to have a bond or cash to cover any responsibility. Before you hire a handyman, you should decide what type of house repair or restoration work you require. A handyman, for example, can paint a kitchen, but electrical work, which might result in serious injury, should be performed by an electrician.
A handyman can be a significant asset in making your life easier. They are capable of handling modest chores such as replacing light fittings. A handyman can also be hired to handle minor construction, such as creating a closet or converting a room into a walk-in closet. They are capable of completing the project swiftly and efficiently.
Hiring a handyman can help you complete any job, whether you want to renovate your home or replace a broken faucet. Their abilities include everything from minor carpentry to painting. They can also perform minor electrical work. For more intricate jobs, a handyman can recommend a specialist.
Having a handyman do repairs and improvements are perfect for people who don't have the time to maintain their properties. They can do numerous chores in a single day or less. Because most homeowners are busy, they do not have the time to complete the task themselves. The handyman will be on time and will prioritise client happiness. They will also make certain that their work adds value to your home.
A handyman's licence
If you wish to work as a handyman for house repairs and renovations, you must be licenced by the state. You may find out if you need a handyman's licence by visiting the website of your state's contractor's board. If you are not licenced, it is preferable not to advertise your services. Always declare that you are not a licenced contractor, as most states do not allow anyone without a licence to broadcast.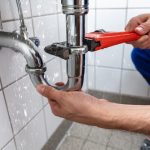 When looking for a handyman, ensure he is licenced and insured. You should also inquire about his prior experience. If feasible, you should also request references. Following that, examine the outcomes to confirm that the contract completed everything. If there are any discrepancies, notify the professional right away. Remember to submit feedback about your handyman's services to assist others.
While it is feasible to do simple repairs and modifications without a licence, there are some restrictions. Some states only demand handyman licences for jobs worth more than a specific amount. Others provide an exemption for modest tasks. You should also avoid advertising yourself as a general contractor unless you have a licence. You can avoid penalties, fines, and even a cease and desist letter if you research these rules. A licence is required in every state to protect yourself and your small business.
In addition to obtaining a handyman licence, you should know your duties as a handyman. General liability insurance is the most effective approach to safeguard your company against third-party claims. This will protect you from various events, including bodily harm, property damage, and advertising harm.
Other standards apply to handymen depending on the type of work they conduct. If they do not hire anyone, handymen in Montana are not needed to acquire a licence, but they must provide proof of workers' compensation insurance. In Nevada, handymen must be licenced to deal with electricity, plumbing, and asbestos. Handymen in New Jersey must register with the Division of Consumer Affairs.
Putting money aside for a handyman
Hiring a handyman may be an easy way to have home improvement and repair work done around the house, but finding the proper individual takes effort and planning. First, be certain that the handyman is appropriately licenced to conduct the job. A handyman operating on your property without a licence is against the law. This can result in legal troubles and make you liable if an accident occurs.
Getting numerous quotations from different handymen before deciding on one is critical. You can also get suggestions from friends and neighbours and conduct an online search. Hiring a handyman who is insured, bonded, and has more than five years of expertise is advisable. Also, before hiring a handyman, you should establish payment options and timetables with him. You should also obtain a signed contract from him.
The cost of the job will be determined by its magnitude. Smaller operations may just necessitate the use of a few materials. Larger jobs, on the other hand, could take several days.
The work can take anywhere from two to five hours, depending on the type of handyman you choose. The cost is determined by the project's size, talent level, and the supplies that must be acquired. Furthermore, if the handyman must purchase materials, he may charge a 20% to 50% markup.
While a handyman can repair broken appliances and hang artwork in your home, he may not be certified to work on plumbing or electrical work. You should also consider the laws of your state and municipality. Remember that a handyman cannot undertake electrical or plumbing work; if he does it without a licence, you may be liable for property damage. Your homeowner's insurance will not cover the charges if this occurs.
Selecting a Handyman
There are various variables to consider before hiring a handyman for your home repair and restoration project. To begin, it is critical to inquire about the handyman's experience and background. It's also a good idea to request recommendations and references. Finally, be sure you have insurance. Your handyman should ideally have both general liability and workers' compensation insurance. Second, pricing must be discussed in advance. This will eliminate future arguments and allow you to browse for the best price.
Finally, make sure that the handyman provides a guarantee. Most good handyman firms offer guarantees on their work, which can last up to a year! Before hiring a handyman, inquire if this is the case and if you can see it firsthand.
The scope of your project should also be taken into account. A handyman may help with various household duties and can typically manage jobs of all kinds. You should, however, hire a contractor if the job is extensive, involves working with municipal codes, or requires permits. A handyman, on the other hand, can undertake a variety of smaller projects, such as painting, without requiring permission.
Check out the reviews of previous clients before hiring a handyman. Reviews can be found on sites such as Google, Yelp, and Angie's List. People are likelier to give positive reviews if the handyman is dependable and has done good work for past clients. However, this could be a red indicator if a handyman has received negative feedback.
Home repair and renovation can be a difficult task. You must not only select the best contractor for the project, but you must also know the price range. Hiring a handyman who specialises in the service you need to be done can help you save money. A handyman can perform specialised services such as sophisticated electrical work, fencing, deck repair, and more, in addition to routine repairs and upgrades.
When hiring a handyman for home improvement or repair work, ensure they have the necessary training, licencing, and expertise. You should also check to see if they are licenced in your state.
The post How Does a Handyman Carry Out Home Repair and Renovation? appeared first on https://kb5b.net
The post How Does a Handyman Carry Out Home Repair and Renovation? appeared first on https://gqcentral.co.uk