How to scale your membership site?
Anyone who has used a membership site understands how difficult it can be to convince people to join. Most sites face two challenges: making an attractive offer and convincing visitors to take action. It should come as no surprise that most websites struggle with these two aspects. They are, after all, both difficult in their own way.
It is challenging to create an attractive offer since you must consider what your prospective members would be interested in acquiring. Getting people to act is challenging because they need a cause to join your site and buy your premium membership product. Add to it the problems of handling numerous sign-ups, such as user onboarding and offer curation, and you can understand why so many companies fail to expand at a certain point.
How to determine whether your membership site is ready for scaling
Assuming you already have a membership site up and running, here are six factors to consider to determine whether your site is ready for scaling:
First, take a look at your current membership numbers. If you see strong monthly growth, you're likely in a good position to scale.
Second, consider your content strategy. Is your content high quality and engaging? If so, you'll be able to attract more members as you scale.
Third, think about your marketing strategy. Are you using effective marketing channels to reach your target audience? If so, you'll be able to continue growing your membership base as you scale.
Fourth, evaluate your team. Do you have a strong team that can handle more members and content? If so, you're well-positioned to scale.
Fifth, take a look at your technology infrastructure. Is your site built on a robust platform that can handle more traffic and more members? If so, you're in good shape to scale.
Finally, consider your financial situation. Do you have the resources in place to support a larger membership base? If so, you're ready to scale.
If you can answer yes to the majority of these questions, your membership site is probably ready to scale. You may set your site up for success as it grows by taking the time to plan ahead of time.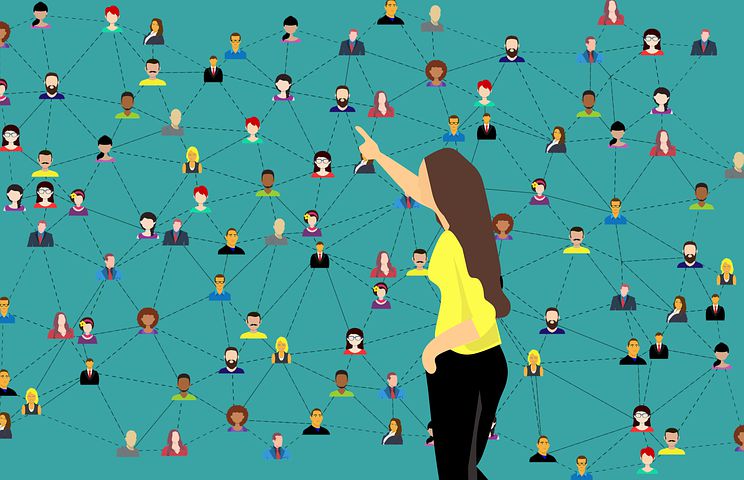 How to identify which scaling strategy will work best for your membership site?
As your membership site expands, you'll need to start expanding your company to accommodate additional members and maintain things operating smoothly. However, with so many various scaling tactics available, it may be difficult to tell which one is best for your company. When deciding on a scaling approach for your membership site, keep the following points in mind:
1. What's your budget?
Scaling your membership site may need some expenditure, so evaluate your budget before deciding on a scaling approach. When working with a restricted budget, you must be smarter in your approach.
2. How fast do you need to scale?
Some scaling solutions can be deployed rapidly, while others may take longer to accomplish. Consider how rapidly you need to grow in order to make the greatest business option.
3. What's your long-term goal?
When growing your membership site, keep your long-term objectives in mind. How do you see your membership site in 5 years? 10 years? 20 years? Having a clear objective in mind can assist you in selecting the optimal scaling plan for your company.
4. What's your competitive landscape?
You should also evaluate your competitive environment when deciding on a scaling plan. What are other membership sites doing to expand their operations? What is working for them? What would you do differently next time?
5. What's your unique selling proposition?
Finally, keep your unique selling offer in mind while deciding on a scaling plan. What distinguishes your membership site from the competition? How can you use your unique selling proposition while growing your business?
Consider these considerations when selecting a scaling approach for your membership site, and you'll be certain to choose the ideal solution for your company.
Tips to Scale Your Membership Site for Massive Success
There are many moving components, and keeping things functioning smoothly as your membership expands may be tough. However, scaling does not have to be a nightmare. You can grow your membership site for tremendous success with a little strategy and the correct tools.
Here are a few pointers to get you started:
1. Keep your content fresh
Keeping your material fresh is one of the greatest methods to keep your members interested. Your members will be motivated to return if you regularly post fresh and relevant material.
Consider adopting a content management system (CMS) that makes it simple to add and edit material to keep your content fresh. A CMS will also assist you in keeping track of what material you have and where it is placed, making it simpler to discover and utilize when needed.
2. Make use of automation
As your membership site expands, you'll most likely find yourself managing an increasing number of members. This may be a difficult chore, but there are techniques to make it less difficult.
One approach would be to automate as much of the procedure as feasible. For example, you may utilize an email marketing provider to send out automatic welcome emails and reminders to new members. You may also set up automated billing and payments to avoid chasing down funds monthly.
3. Offer multiple membership levels
Offering several membership tiers is one approach to expanding your membership site. This may be a terrific method to meet a variety of demands and budgets.
For example, you might provide a basic membership level that allows users to view your material but does not contain any other benefits. Alternatively, you may provide a premium membership that provides members with access to more material, unique discounts, and other benefits.
4. Create content that scales
You may leverage content to massively increase your membership site. If you want to build a scalable membership site, you should consider content as an asset that grows with the platform. Creating material or participating in discussions about your site can assist visitors in understanding the worth of their membership and how they may benefit from it. These dialogues result in more conversions and, as a result, more income for your company.
Here are some ideas for creating scalable content for a membership site:
– Create high-quality assets that provide value to members, like user guides or video tutorials
– Create interactive and engaging videos
– Develop your own original content and publish it across different platforms so people can easily find it
– Engage directly with members by asking questions, interacting through social media, or sharing tips
5. Use data to your advantage
You'll have access to more and more data as your membership site expands. Make use of this data by measuring things like which material is most popular, which membership tiers are most popular, and how often members visit your site. This information may assist you in making educated choices about how to expand and enhance your membership site.
6. Keep your members happy
Last but not least, it is critical to keep your members satisfied. If your members are satisfied, they are more inclined to stay and pay for your membership.
Conclusion:
Finally, to attain tremendous success with your membership site, you must grow it properly. This entails developing a well-thought-out development strategy and putting it into action with the appropriate plans and techniques. You can take your membership site to the next level and attain the degree of success you seek with the correct technique. When it comes to growing your membership site, the sky is the limit. You can take your site to new heights and achieve tremendous success with the appropriate strategy and mentality. Remember to keep your emphasis on giving value to your members, and the rest will fall into place.
References:
https://www.membershipgeeks.com/scaling-membership/
https://www.wildapricot.com/blog/membership-sites#how-to-engage-your-current-members
The post How Can You Grow Your Membership Site? appeared first on https://gqcentral.co.uk