Pediatric Dentistry – Solution for Children's Dental Problems
There are numerous types of dentists. Finding the correct one necessitates a fundamental understanding of what each subset of professionals is capable of. For example, while family dentists treat both adults and children, paediatric dentists are not the same. They only see young patients, usually under the age of 18. Young adults with specific special needs, on the other hand, may continue to visit the same providers long into their twenties.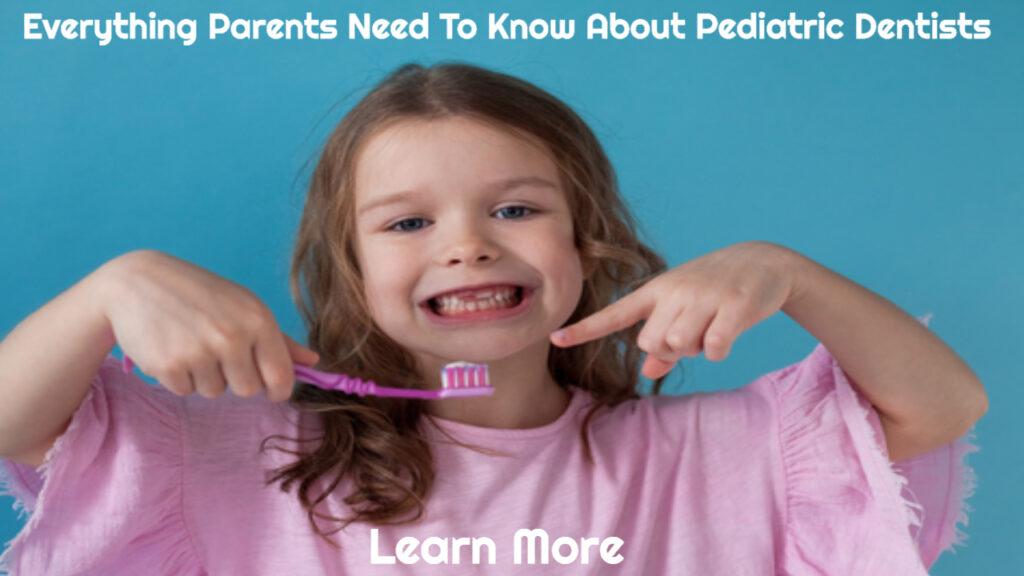 Some parents may be wondering why they can't simply take their children to a family dentist. After all, these dental experts treat patients of all ages, so what exactly is a paediatric dentist, and why should parents bring their children to these specialists? Continue reading to find out the answers to these and other important questions.
What Is the Role of a Pediatric Dentist?
Pediatric dentists, as opposed to family dentists, only treat children and adolescents. As a result, they often offer kinder care and a higher degree of early education to young children and their parents. Many paediatric dentists also work with young patients who require extra care, such as those with disabilities or special needs.
Pediatric dentists provide a variety of vital treatments, some of which exceed the standards of regular dentists. Orthodontic teeth-straightening procedures, for example, are typically beyond the scope of family dentists. Nonetheless, most paediatric dentists are trained to conduct these operations.
What Types of Treatments Do Pediatric Dentists Provide?
Most parents are aware of what to expect during a visit to a general dentist. Following check-in, the patient is seen by a dental hygienist for teeth cleaning and fluoride treatments before completing an oral health exam with the dentist, which may or may not include the use of X-ray pictures.
During the exam, the dentist looks for problems such as cavities and other types of decay, cracked teeth, and gum disease. If any of these problems exist, the dentist can arrange another consultation for necessary dental work or refer the patient to a specialist.
Pediatric dentists perform all of these services, but they are tailored to the needs of young patients.
Pediatric dentists frequently concentrate on:
Oral health examinations for infants
Cavity risk assessment in mothers and children
Dental preventive care
Diet and nutrition recommendations
Early evaluations for teeth straightening and correct bite
Cavity and tooth defect repair
Oral health issues connected with paediatric illnesses are diagnosed.
Gum disease management, including paediatric periodontal disease
Dental injuries must be treated.
When paediatric dentists treat children, they frequently expect parents to accompany them. The invitation to parents has two purposes. For starters, it usually helps children with dental fears remain calm. Second, it allows dentists to chat with parents about their children's at-home oral health behaviours, diet, and general health issues that affect tooth and gum health.
Why Should Your Child See a Pediatric Dentist?
Now that parents understand what distinguishes paediatric dentists, it's time to talk about the advantages of taking their children to specialists. The advantages of paediatric dentistry go beyond the capacity to work on children's mouths. Pediatric dentists are also skilled in explaining procedures to youngsters and their parents, as well as establishing trust. Furthermore, they frequently employ communication tactics aimed at younger audiences, such as:
Positive reinforcement is used to praise young patients who behave well.
Tell-show-do explanations explain treatments in basic words that youngsters can understand and demonstrate them to the patient before procedures begin.
A nicer, more soothing tone helps to create trust and calm the minds of frightened children.
Pediatric dentists aren't merely professionals when it comes to working with children. They also know how to educate parents and assist them in ensuring that their children learn good habits at home.
How to Find a Pediatric Dentist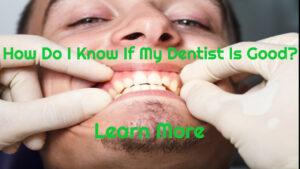 Parents who want to take their children to see a paediatric dentist should be aware that not all practises are the same. As a result, it's worthwhile to spend some time learning about kid dentistry, what to expect, and how to find a reputable practitioner.
The American Academy of Pediatric Dentistry's website is a good place to start. This well-known and respected organisation offers a dental search tool to assist parents in locating skilled dentists. In most places, though, there will be a large number of paediatric dentists to select from, so parents should do some research as well.
Following the identification of a promising candidate:
Examine the dentist's credentials to check that they have finished four years of primary dental school. Furthermore, guarantee that they have finished a separate two- to three-year residency training programme specialising in providing care for newborns, children, and teenagers.
Before phoning to book a tour, check internet reviews to see if the office provides paediatric care.
Speak with the staff, inspect the treatment rooms, and ensure that the dentist's office provides a safe, calming environment for young patients.
When Should You Make an Appointment?
Experts advise bringing infants in for their initial appointments within six months of the child's first tooth appearing or by the age of 12 months. If it's time to arrange a dental visit for a paediatric patient, don't put it off. Getting a head start is the most effective strategy to help children become more comfortable seeing the dentist and protecting their dental health.
The post Everything Parents Need To Know About Pediatric Dentists appeared first on https://arquiaca.org
The post Everything Parents Need To Know About Pediatric Dentists appeared first on https://wookicentral.com
The post Everything Parents Need To Know About Pediatric Dentists appeared first on https://gqcentral.co.uk