It is crucial for marketers to be at the forefront of technological developments, particularly in the area of artificial intelligence (AI). Marketing efforts may be improved, and efficiency increased with the aid of AI solutions.
These days, there is a dizzying array of artificial intelligence options from which to choose. We have produced a list of the top 10 AI technologies marketers should consider using to make the process easier. Marketers may increase the success of their campaigns by making use of the specific advantages and capabilities offered by each platform. Check out the resources below to see how you can improve your marketing immediately.
Let's begin by exploring the potential of AI in marketing.
How Is Artificial Intelligence Used In Marketing?
AI is a game-changer for marketers because it equips them with effective methods for enhancing campaign performance, enhancing the customer experience, and generating more high-quality leads. Automation of marketing tasks, content development, customer experience customization, predictive analytics, and other uses of AI are all on the rise.
Marketers can make more informed decisions about how to increase engagement and conversions by analysing consumer behaviour and preferences using AI-driven solutions. Website performance, search engine results, and the ability to target the appropriate consumers at the right moment are all areas where AI may be put to good use.
Google Ads, Amazon Web Services (AWS), Salesforce Marketing Cloud, and Microsoft Azure all provide AI-powered technologies that help marketers better manage campaigns and increase ROI.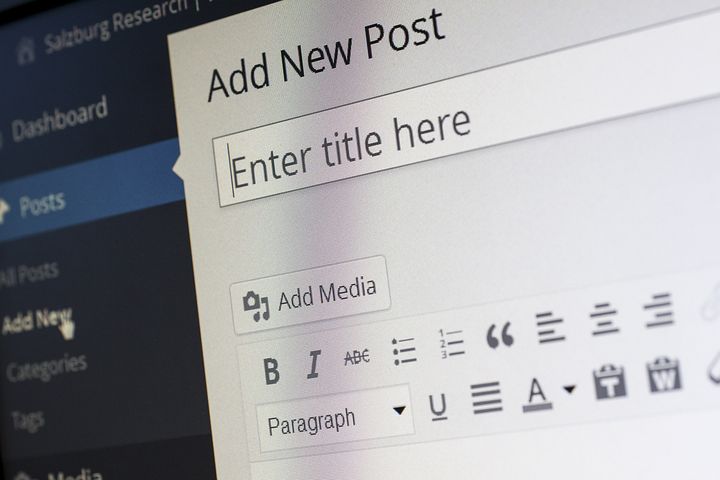 Here Are The Top AI Tools Marketers Should Consider
Marketers that care about campaign performance and return on investment can no longer do without the assistance of AI solutions. Automating routine operations and providing insights that might help marketers make educated decisions are two ways in which artificial intelligence (AI) could revolutionise the marketing industry. Marketers may save time and refine their approaches with the aid of various AI-powered marketing solutions.
Some of the most effective AI-powered marketing tools include:
1. Phrasee
Phrasee is an artificial intelligence (AI)-driven NLP solution for optimising marketing material. Thanks to this tool, marketers can write catchy headlines and body text with fewer draughts. Machine learning algorithms examine users' prior encounters with comparable material to determine their preferences, then use that information to craft messages that are more likely to sway them.
Phrasee may also be used to do A/B testing of various campaign iterations to see which ones resonate more strongly with a certain target audience. The intuitive design makes it simple for marketers to draw, edit, and sign off on individual messages with lightning speed. Phrasee's functionalities include, but are not limited to, A/B testing, keyword analysis, sentiment analysis, and predictive analytics. Modern marketing teams need an AI-powered solution if they want to get the most out of their efforts.
2. Jasper AI
Fueled by state-of-the-art AI technology, Jasper AI can select material much more quickly than a human copywriter. The work generated by this service is guaranteed to be completely unique and free of plagiarism. In addition, there are samples available for you to select from.
There is no question that Jasper AI produces SEO-friendly material; thus, everything of the content you receive with Jasper AI's assistance is optimised and prepared to create leads and sales.
This tool will help you get a high position in Google's search results, attract a large number of new visitors, and turn them into loyal customers.
3. Marketmuse
Marketmuse aids in the production of superior content for marketing purposes. It compares the content of a page to that of comparable ones in order to get conclusions on how to enhance the quality of the content. For even greater optimisation and relevancy, Marketmuse may additionally recommend relevant subjects, phrases, and keywords.
This programme can analyse the text of a page or article and establish its structure, allowing you to see where there are gaps in the writing or where you may make improvements. Marketmuse can help you figure out what further needs to be included on a page or what subtopics are lacking from a blog post you've written. It will provide appropriate keyword phrases that may be utilised to improve rankings in SERPs.
Marketmuse gives you immediate feedback as you write to help you improve your content. As part of this process, we look for grammatical problems and make suggestions for improved readability and contextual relevance.
4. Surfer SEO
Marketers may improve their search engine ranks with the aid of Surfer SEO. It thoroughly evaluates a site's content and makes suggestions for enhancing search engine optimisation (SEO).
Marketers may utilise Surfer SEO's quality and relevance measurement tools, as well as the software's competition analysis and keyword density optimisation features, to make sure their site is optimised for the proper keywords. Real-time search engine results page (SERP) analysis, a content editor for making rapid changes to current material, and automatic reports providing insights into a website's overall performance are just some of the advanced capabilities offered by the AI engine.
5. Acrolinx
Marketers may use Acrolinx to improve the quality and interest of their content. Text is checked for correctness, readability, brand consistency, and more using linguistics and NLP. against ensure that all of your material is of the same high quality, Acrolinx's AI engine compares it against established norms for formatting and style.
If you use this service, you'll get advice on how to make your material more engaging and useful. Acrolinx allows marketers to quickly and easily evaluate their writing for correctness and readability, saving time while increasing the quality of their material.
6. Zapier
Zapier is an automation solution that makes it simple for marketers to integrate their numerous software and information systems. It eliminates the need for users to manually transfer data across services by enabling them to design and implement automated workflows.
With the help of an AI-powered technology, marketers can more easily track and analyse client activity across channels. Using Zapier, you can connect online forms and payment processors, for instance, or have new leads from your email platform sent directly to your CRM.
Zapier's connectors span hundreds of thousands of third-party programmes (such as Slack, MailChimp, Google Drive, and more), so the possibilities are almost unlimited. Using natural language processing in automated processes is now easier than ever before thanks to Zapier's integration with AI-based solutions like Amazon Lex and Microsoft Cognitive Services.
7. Grammarly
Marketers may use Grammarly's sophisticated grammar and punctuation checker to catch typos, misspellings, and other issues in their copy before it goes live. In addition to helping marketers write more and concisely, the platform also provides a number of useful extras, such as a personalised keyword recommendation tool, automatic plagiarism detection, and an AI-powered readability score.
Not only does Grammarly include a robust grammar checker, but it also allows users to tailor their writing experience to their needs by choosing from a variety of content types (such as academic or business) and writing styles (such as formal or casual). Because of this, marketers can target particular demographics with material that is still of high quality and easy to understand. By using Grammarly, authors may make sure that even those who aren't experts in the field can understand what they're reading.
Users may also create a library of their own writings within Grammarly and utilise these as starting points for new essays. White papers and extended blog posts are two examples of larger writings that might benefit greatly from this time-saving feature, as they often require a consistent treatment of information across the whole piece. Last but not least, Grammarly can be accessed from within other popular programmes including WordPress, Google Docs, Slack, and Microsoft Office.
8. Hemingway App
The Hemingway App is an AI writing tool made specifically for writers in the marketing industry. Using a sophisticated algorithm, the software analyses text and draws attention to places where sentences are too long, convoluted, or laden with adverbs. Marketers may use the software to streamline their writing and make their material more accessible to their target audience. The software may also provide synonyms for difficult words or phrases.
If you want to keep your readers interested and boost your SEO rankings, you need to make sure your material is as simple to read as possible. Using the Hemingway App, businesspeople will see immediately where they can strengthen their writing. This AI-powered editing tool is fantastic for enhancing the readability and interest of written content.
9. Frase.io
Marketers may save time and effort with Frase.io while still producing superior content. It simplifies the writing process by facilitating the use of optimised keywords, automated research, subject ideas, and editing tools.
Its AI algorithms allow marketers to swiftly zero in on promising concepts. With the platform's automatic research features, users no longer have to actively search for information, allowing them to obtain data from relevant sources swiftly. Frase.io also provides editing capabilities including real-time grammar and spelling checking, phrase paraphrasing, and plagiarism detection to ensure the highest quality of the final work.
10. Hubspot SEO
HubSpot SEO is a tool that promoters may use to raise the profile of their content in SERPs. To establish how relevant a website's content is to specific user searches, it employs natural language processing and machine learning techniques.
The SEO tool then provides recommendations for enhancing the page's title, headers, meta descriptions, and other key elements. Insightful competition data and long-tail keywords may be uncovered with the use of HubSpot's keyword research tools. With these tools, marketers can create strategic content marketing campaigns built on relevant keyword phrases and guarantee that their websites are appropriately optimised.
Conclusion
Aspiring marketers can gain a significant advantage with the help of artificial intelligence. An article has discussed ten AI solutions that aid marketers in achieving success. The resources mentioned are just a glimpse of what is currently available. These assets can assist marketers in conducting various analyses, such as campaign evaluations, outcome assessments, ad optimization, process streamlining, and more. I appreciate you taking the time to read this far, and I hope you found this essay informative. Please leave a comment below and let me know which tools pique your curiosity.
References:
https://influencermarketinghub.com/ai-marketing-tools/
https://inbound.human.marketing/ai-marketing-tools-you-can-start-using-today
https://www.marketermilk.com/blog/ai-marketing-tools
The Article AI Tools for Marketers to Consider First Appeared ON
: https://ad4sc.com