A Video Marketing Strategy for Facebook
A Video Marketing Strategy for Facebook – YouTube: For businesses nowadays, social media marketing and its return on investment (ROI) are nearly mandatory. As a result, many businesses employ Facebook video marketing to communicate with consumers and prospects.
Content intended towards promoting products, services, or the brand itself falls into this category.
According to Cisco, the video will account for Eighty Two per cent of all internet traffic by 2022. Are you ready to compete in this industry?
Here are some of the current Facebook video marketing methods for attracting leads and increasing conversions.
1. videos created by users
2. presenting the product
3. instructional videos
4. a look behind the scenes
5. a rallying cry
Videos created by users
What your consumers say about your company will have a significant impact on its future. This is especially true for brands that sell to consumers (B2C).
Customers can be loyal if the correct steps are taken. They will wish to demonstrate their loyalty if they are loyal. They will openly spread the goodwill of your brand with their friends and relatives. So, how happy are your customers with your product or service? You might be able to find the answer to that question by looking at the number of recommendations you now get.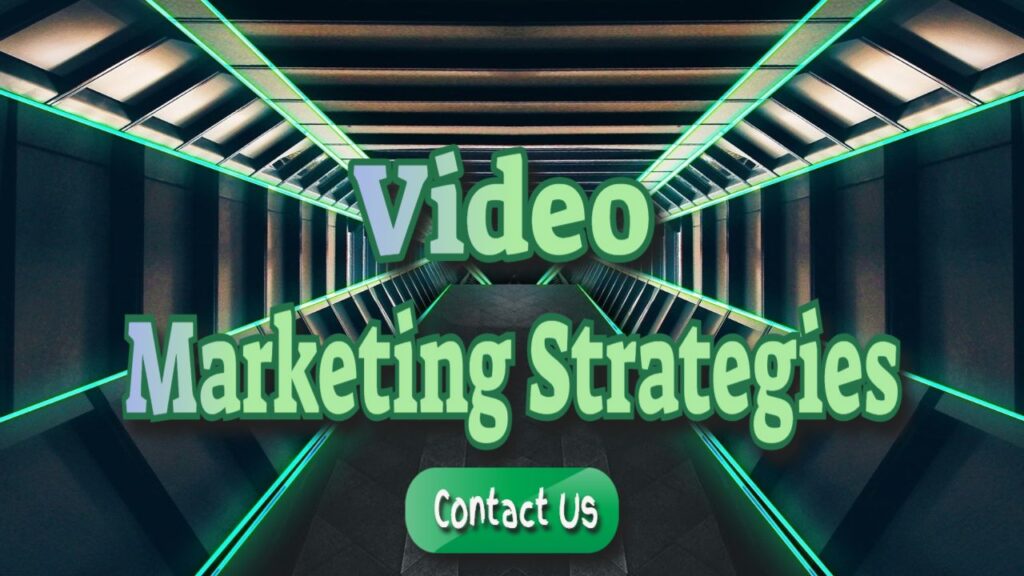 Hootsuite defines User-generated content (UGC) as any content provided by individuals, whether text, videos, photographs, or reviews.  Customers' videos frequently result in actionable reactions. These can range from videos of consumers discussing the benefits of your products/services to customers expressing their pleasure at receiving the products they ordered.
People who have a favourable opinion of a company will perform better than those who have an indifferent opinion. People's social interactions can also make or damage a business. A lot is dependent on people's viewpoints.
Hashtags and contests are excellent ways to encourage user-generated content since they guarantee customers a win. Under user-generated content, brands can also create hashtags. This will encourage others to use it and to trust each other.
Showcase of products
For e-commerce enterprises, the product showcase strategy is recommended. This is a Facebook video marketing strategy that emphasises your products and services. They emphasise the numerous advantages of the brand's products and services, as well as the content.
This sort of marketing is typically used to launch new items or raise awareness of existing ones. With captivating captions and well-constructed images, the product presentation method performs nicely. Content that is tailored to the product's target market yields the best results.
Tutorial
Tutorials demonstrate how to use a product or set of products. They reduce the product's complexity and make it more user-friendly. To excite the audience's curiosity, brands employ video marketing to show people how to examine the authenticity and application.
As a result, curious viewers might try the same method to see whether they achieve the same results. It's a win-win situation for the brand if they do. If your company sells ingredients for cooking or mixing drinks, for example, you might develop content that shows consumers the various types of recipes they can try. You can also utilise tutorials to walk users through the features and operations of your SaaS product.
What goes on behind the scenes
This is a strategy that has recently gained a lot of traction. Brands are now showing videos of office desks, lunches, and product production. Mostly to humanise their workforce and demonstrate their ethical and environmentally friendly methods.
A glimpse into the brand's daily life can be found behind the scenes. This may be a video of products being delivered to a customer's door to demonstrate efficacy in real-time. Behind-the-scenes Facebook marketing videos are designed to convey particular messages rather than enlighten customers.
This method can be used to debunk stereotypes or make counter-claims about the brand.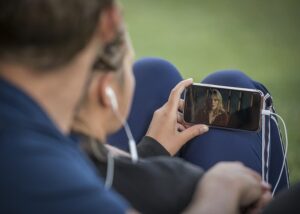 Call-to-action
With promotional videos, call-to-actions are particularly common. When making a promotional film, you should tell the viewer what to do next. Tell him what he needs to know. This is the most effective technique to convert a passive viewer (only watching for amusement) into an engaged user.
Conclusion
Facebook videos provide a variety of ways to present a brand to potential customers. However, the effectiveness of this method is contingent on your habits and willingness to try new things.
According to research, 79.9% of internet users use their mobile devices to access the internet. This means that your Facebook videos must be compatible with mobile devices. For Facebook, make vertical videos rather than landscape videos. If you're repurposing a video from another channel, ensure it's appropriate for the platform and target audience.
Collaborations are an essential component of any YouTube marketing plan. Creating joint video material with other YouTubers in your niche will help you reach a wider audience and develop your YouTube channel.
Your YouTube banner is a perfect place to incorporate some useful links. This area can be used to include connections to your website, other social media accounts, or even an auto-subscribe prompt. Put the most critical aspects of your company front and centre.
Google appears to prefer video results, particularly those from YouTube. As a result, if you devote additional time and effort to optimising your YouTube videos, you will rank on the first pages of Google search results and establish authority in this field (we will talk more about this later).
Marketing Strategy for YouTube in 2020
This demonstrates how different YouTube's products are. YouTube Kids, for example, is an app that allows kids to have fun while being safe and in control. Users can also use YouTube's recommended videos feature to find videos they enjoy.
Place the most important keywords at the top of the page. Save the numbering of episodes or segments of a series for the end. YouTube permits up to 70 characters, but we recommend keeping it to 60 or fewer. Your title will be less likely to be chopped off in suggested videos, search, and mobile results if you do it this way. It is forbidden to use excessive punctuation, capital letters, or rude or obscene words.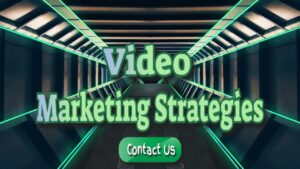 Marketing plan for YouTube
Assume you operate a cooking channel on YouTube where you post fast recipe videos geared at folks who lead stressful lives. Because your audience is time-conscious, you'd keep your films short and sweet, much like the recipes. Keep in mind that each recipe in both films is around a half-minute long.
Statistics, trends, and video formats are all part of the Youtube marketing plan.
Your YouTube channel's trailer, like a movie trailer, serves as a sneak peek into your channel. When a non-subscribed visitor arrives on your page, channel trailers begin to play automatically. As a result, it's advisable to presume they're unfamiliar with your site and, maybe, your brand.
As a transcription, I utilize my description. Above the fold, though, I included connections to my blog and social media. People will see links to my blog or social media accounts even if they don't read the entire description.
Take a look at some of the most popular YouTube videos. You can learn a lot from these videos, even if they have nothing to do with your business or industry. Are these videos professionally produced or shot in a more informal manner? What is the average length of these videos? Is there a presenter on hand? Are there any special effects or text overlays?
Start tracking every mention of your business on YouTube by connecting Mentionlytics to your Hootsuite dashboard. You can track films made about your company, comments that mention you, and more with this application. Show your gratitude for favourable feedback and respond to lousy input as well. Customers love it when businesses listen to what they have to say.
It's worth noting, though, that YouTube isn't available in every country. In addition, some YouTubers are occasionally banned for breaking the platform's online terms of service, and their content is erased.
Of course, establishing your target audience is a continuous process. Even as your channel expands, keep an eye on YouTube statistics (which we'll go over later in this post) to see who's watching your videos.
A tutorial to YouTube marketing strategy for beginners
One of the most critical components of your success is channel optimization. If you optimize your content effectively, you can get traffic while you sleep. To begin, you need to familiarise yourself with the fundamentals of search engine optimization (SEO). Begin by determining the keywords for which you want to rank in the major search engines. Determine what keywords and keyword phrases are relevant to your topic. You may find keywords using Google Adwords, Wordtracker, and Wordstream, among other resources.
India's YouTube Marketing Services
YouTube videos span a wide variety of topics. People can discover anything they want on YouTube, so how can you capture their attention, get them to watch your videos all the way through, and maybe convert them into loyal subscribers?
Udemy's YouTube Marketing Course
Keep track of critical metrics like subscription counts and viewership so you can compare your channel to others. See what keywords are used in the titles and descriptions. See what others are saying in the comments section of these videos. There's a significant chance that their target demographic is similar to yours.
The post A Video Marketing Strategy for Facebook – YouTube appeared first on https://surfinggrandad.com
The Article A Video Marketing Strategy for Facebook – YouTube First Appeared ON
: https://gqcentral.co.uk